Milford Hospitality Group's Monthly Newsletter
Bring the family for an energetic celebration of contemporary dance! The town of Milford, PA is buzzing with dance this fall. DanceFest Milford offers a stage for renowned and emerging dance companies. A new, vibrant festival is happening from the roots of modern dance to the latest in contemporary performance. The festival features a wide range of performances, workshops and panels discussing art, dance and identity
Milford welcomes it very own cozy Christmas Store! Located next to Apple Valley Restaurant, Christmas in Milford is stocked full of holiday goodness, this store is sure to bring out the child in all of us. Decorating with gnomes, nutcrackers, fun wall decor or a splash of the season to your sofa, they got 'em! Thinking of adding a hot cocoa bar to your kitchen, or looking for an ornament that is unique – stop in and shop! Open Thursday, Friday, Saturday,
Thanksgiving Family Style Dinner at Hotel Fauchere
Our very own Bar Louis is home to the most popular Thanksgiving feast in Milford Pennsylvania. Each year our guests enjoy a delicious and creative "family style" Thanksgiving dinner here at the Hotel Fauchere. As with years past, there is a limited number of reservations available, and we suggest reserving your Thanksgiving dining experience before November 15th.
Wine Wednesdays Coming to Tom Quick Inn
Beginning November 16th, the Tom Quick Inn will be offering a new midweek special catering to those who enjoy fine wine and cuisine. Wine Wednesday's will include a curated Prix-Fixe food menu that will be perfectly paired with select wines.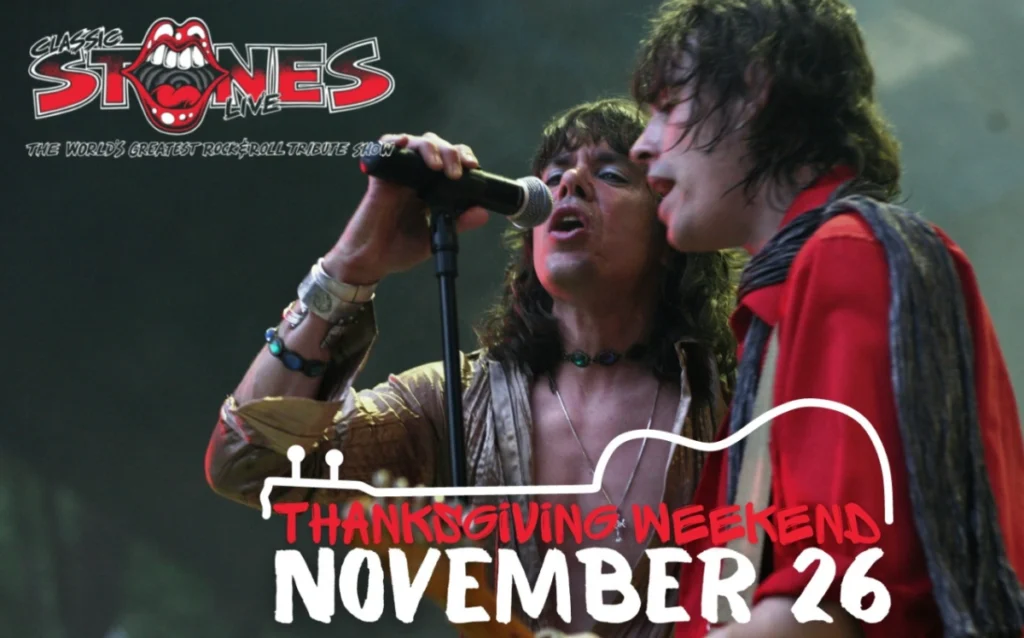 Classic Stones Live | A Tribute to the Rolling Stones
Frontman Keith Call has all of the moves and swagger of Mick Jagger, and along with his partner in crime Bernie Bollendorf, who portrays rock and roll outlaw Keith Richards, they complete the duo notoriously hailed as "The Glimmer Twins". Their jaw dropping resemblance to these two rock and roll icons is simply amazing, but what truly makes Classic Stones Live™ unique, is their musical prowess, attention to detail, and the spot on renditions of all of your favorite Rolling Stones "classics"! See them at The Milford Theater on Saturday, November 26! Tickets available online at
themilfordtheater.com
.
Of Mice & Men Coming to The Milford Theater
Side of the Road Theater Co. is back presenting their third production on the New Milford Theater Stage! Based on the classic novella written by John Steinbeck, Of Mice and Men tells the tale of two great friends and their struggle to live the American dream, playing at The Milford Theater for two weekends in a row starting November 11th! This Thanksgiving weekend treat yourself to an epic experience with The Classic Stones: A Rolling Stones Tribute Band! All tickets and more info available at themilfordtheater.com!
Milford welcomes the return of Pete Caldera Saturday, December 3! Enjoy a stunning representation of Sinatra in concert. Mr. Caldera is New York City's most famous Frank Sinatra Singer, with recent performances at the Carnegie Club,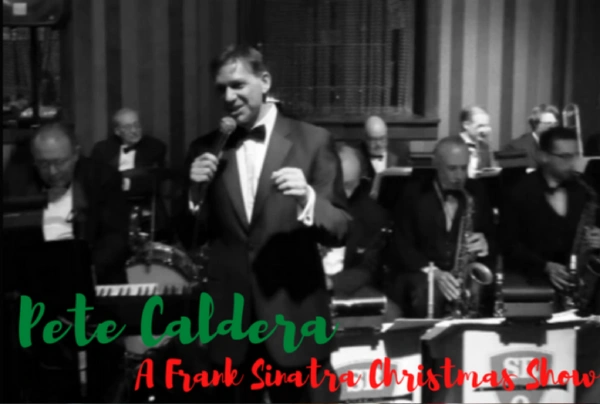 The Empire Room, Casinos in Las Vegas, and The Late Show with Steven Colbert. Get your tickets while they last, as last year Pete sold out in less than 3 weeks! Bar Louis will be offering a pre-theater, four-course prix fixe dinner before the show at the Milford Theater. Reservations for the pre-theater offering will be available between 4:00pm – 5:00pm. When making your reservation, please add a note specifying you are pretheater. Doors for the show open at 6:00pm and the show will start promptly at 7:00pm. The Milford Theater lobby bar will be open at 6:00pm serving wine, beer, soft drinks and concessions. Order tickets to the show online at themilfordtheater.com, and call Bar Louis at 570-409-1212 for your reservation