Milford Hospitality Group's Monthly Newsletter
Saturday, January 7
Elsa the Snow Queen and her sister Anna embark on an adventure far away from the kingdom of Arendelle. They are joined by friends, Kristoff, Olaf, and Sven. Join us in the Milford Theater lobby before the movie at 11:30 AM to meet Elsa & Olaf! The Milford Theater bar will be open at 11:30 am, serving wine, beer, cocktails and concessions. Movie at 1pm.
Schrader Creations Craft Classes
Did you know? Schrader Creations in the Apple Valley Village offers fun and unique craft classes for all different ages and skill levels! Choose from 7 different classes just this month. From Charcuterie Boards to holiday bracelets for the kids, to a Gnome Paint & Sip – Schrader Creations has something to keep you and the kids occupied, warm, & creative during the cold winter months in NEPA. They even offer private sessions! To see their entire list of upcoming classes & events, visit them on Facebook.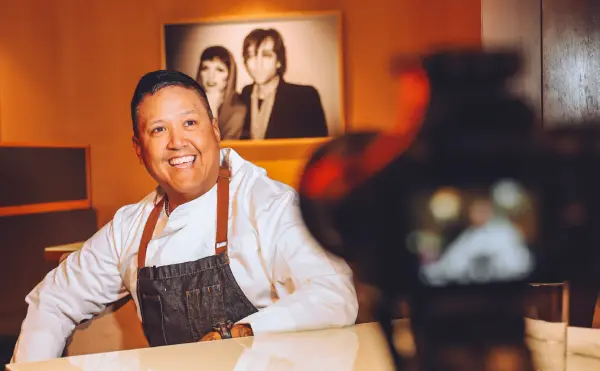 Chef Bobby Varua has been hard at work in the kitchen as Bar Louie prepares to re-create the customer experience, as well as elevate culinary expectations. With a resume that includes learning his trade at multiple 3-Star Michelin restaurants, guests can expect a menu that would rival top restaurants in New York City. Paired with enhancements to the elevated server training, newly curated wine list, and bar experience. This relaunch is set to be Milford's most exciting event this winter. Each week we will be adding a new dish to the menu up until our official relaunch. Stay tuned for the relaunch date, coming soon!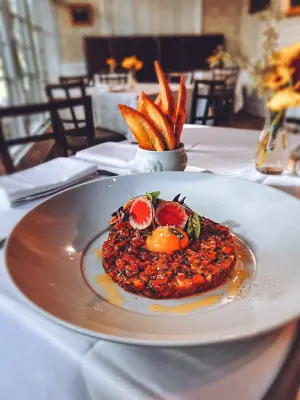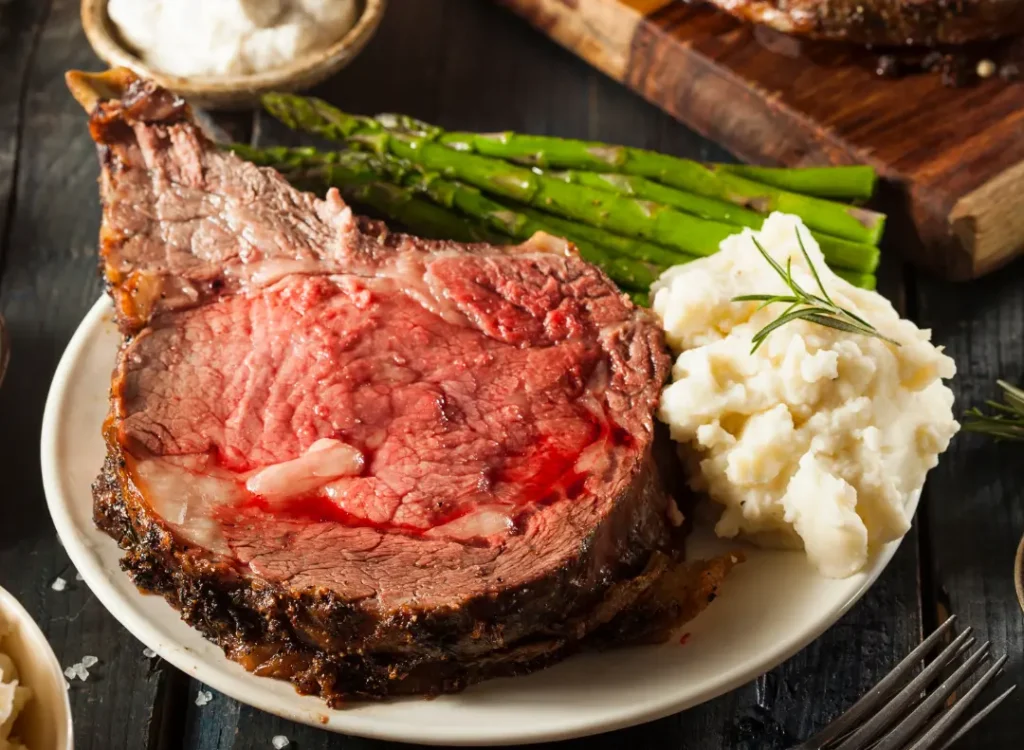 Tom Quick Inn: New Weekly Specials
Ever since Tom Quick Inn's successful relaunch this past September, rave reviews have had our diners asking, "What's next?". We are pleased to present you with Wine Wednesdays and Prime Rib Thursdays at the Tom Quick Inn. For the wine enthusiast, you will have the pleasure of enjoying a prix fixe menu that has been thoughtfully curated to pair with multiple wine selections the third Wednesday of the month. The steak lovers will be happy to partake in Chef Emery's culinary passion for the perfectly seasoned cut of prime rib – Thursday Prime Rib Dinner Special every first, second and fourth Thursday of the month.
Magical Mystery Doors are BACK!
Back by popular demand! Magical Mystery Doors is a tribute act that blends and layers the music of three legendary bands to create something new and unique for music fans everywhere. Patrons attending a Magical Mystery Doors performance can expect to hear timeless tunes from each of these historic bands over the course of the night. The songs you know, the songs you love, the songs you sing at the top of your lungs! Fans young and old can "Break On Through" their daily distractions in this immersive and mesmerizing show.
Come take a step through the "Magical Mystery Doors" for a night you won't soon forget! Saturday, January 14 at 8pm and Sunday, January 15 at 4pm. The Milford Theater Bar will be open an hour prior to each show, serving wine, beer, cocktails and concessions.
Your Igloo Dining Experience Awaits at Hotel Fauchere
As the months grow colder, the igloo experience becomes even more magical with each snowfall. Enjoy a cozy, unique experience at Hotel Fauchere. Book your Igloo on our Open Table "Experiences". Each igloo accommodates between 4 and 8 guests and are available for 2 hours per seating. Reservations are required. Click here to reserve your experience!
Movies at The Milford Theater This Month
Sunday, January 8 | Theater bar 3pm | Movie 4pm
A New York magazine photographer is confined to his apartment after breaking his leg. He passes the time by spying on his neighbors from his window, and suspicious goings-on in one of the apartments lead him to believe that someone has been murdered. Special introduction to the film and a Q&A following with John DiLeo.
Saturday, January 21 | Theater bar 2pm | Movie 3pm
Sports drama about the 1980 U.S. Olympic hockey team led by head coach Herb Brooks, including re-creations of the games, which are enhanced by an athletic cast that can actually play the sport, including Billy Schneider, who takes on the role of his father, Buzz. The title comes from sportscaster Al Michaels' legendary call, "Do you believe in miracles?"
Sunday, January 22 | Theater bar 3pm | Movie 4pm
Alfred Hitchcock thriller about a psychotic motel owner who obsesses over his late, controlling mother while becoming the prime suspect in a murder case involving one of his recent guests, a pretty secretary who checked into the Bates Motel after impulsively stealing $40,000 and never checked out. Special introduction to the film and a Q&A following with John DiLeo.
Sunday, January 29 | Theater bar 3pm | Movie 4pm
Director Alfred Hitchcock's apocalyptic, allegorical thriller centers on an avian assault on a California coastal town, where ferocious fowl fall upon a chicken farmer, a schoolyard full of children and a socialite. Special introduction to the film and a Q&A following with John DiLeo.