Milford Hospitality Group's Monthly Newsletter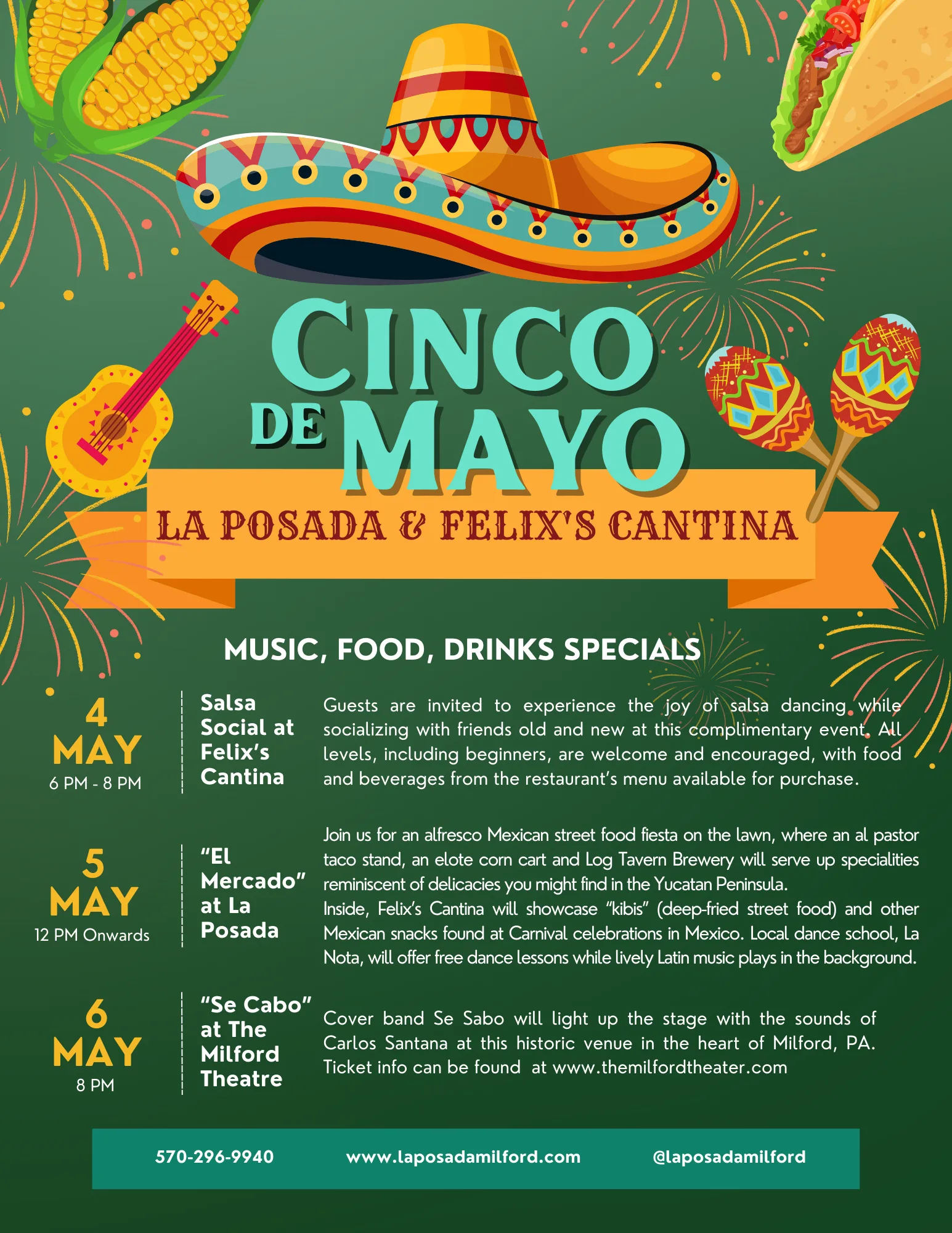 La Posada & Felix's Cantina will be hosting a multi-day eventin honor of the famous Mexican holiday!
Day 1
Day 1 begins with a "Salsa Social". This event features free salsa dance instructions as well as drink and food specials. Whether you're a beginner or a seasonal salsa dancer, all levels are welcome.
Day 2
"EL MERCADO" will take place throughout the grounds. Experience an alfresco Mexican street food fiesta. Featuring delicacies such as Al Pastor Tacos, Elote Corn, Carnival-style snacks, and our very own Mexican Lager "Dios De Luz" by Log Tavern Brewery!
Day 3
Day 3 continues with more drink and food specials throughout the day. Followed by Se Abaco's "The Sound of Carlos Santana" at the Milford Theater!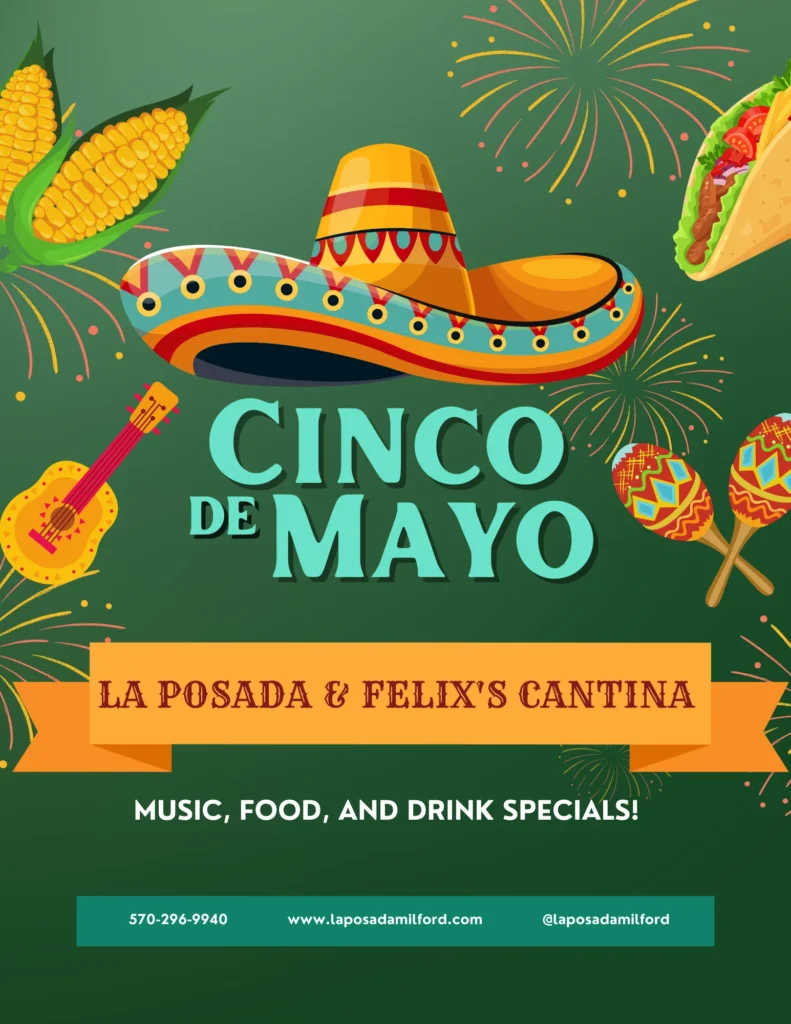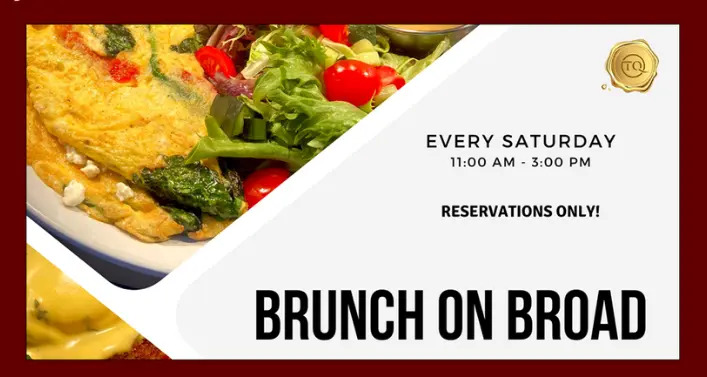 Saturday Brunch is now available at The Tom Quick Inn! Enjoy a delicious menu featuring items such as "Crab Cake Benedict", Bananas Doster French Toasts, and even Cinnamon Bun Pancakes! Make your reservation on Open Table while seats are still available!
A new pop-up market is coming to Milford PA this Memorial Day Weekend. Enjoy a variety of vendors, kid's activities, and even a new ice cream shop! Located at Apple Valley Village which also houses the Village Shops all week long. This pop-up market will be open from 11 a.m to 4 p.m Saturdays & Sundays from Memorial Day weekend to Labor Day Weekend 2023. If you would like to become a vendor, please email [email protected]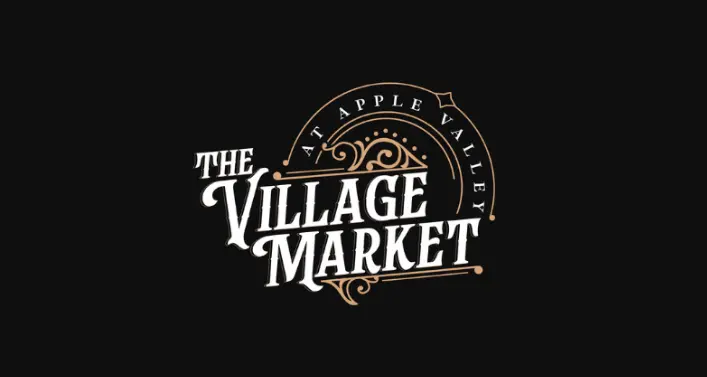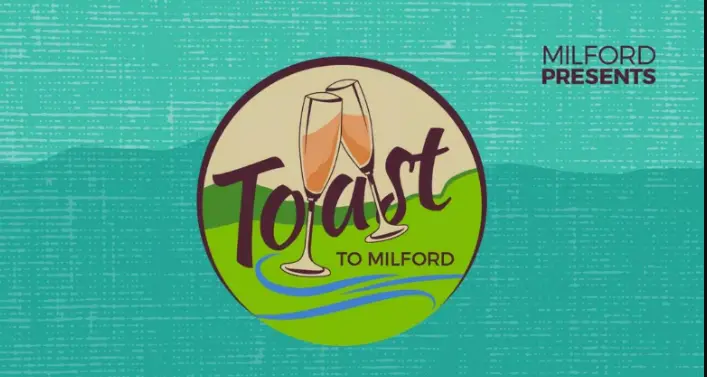 "A Toasts to Milford" returns May 13th. Enjoy food and beverage samples throughout the town of Milford. Dozens of shops participate in this event where their doors are open for all to enjoy. Many have great sales and music in addition to other offerings.
Hours for this event are 11:00 a.m. to 10:00 p.m. This is a public event, and no ticket is required.